Head Start Heroes is a new way to support Kansas Children's Service League (KCSL) in Southwestern Kansas. Since its launch, Head Start Heroes have helped KCSL provide quality educational opportunities for our staff and the families we serve. Heroes helped staff access critical training in areas of health, safety and child development. They've also helped provide parenting resources in many different languages. Opportunities like these improve parent engagement and family outcomes. Head Start Heroes have a huge impact on our community and those we serve.
How Head Start Heroes are Made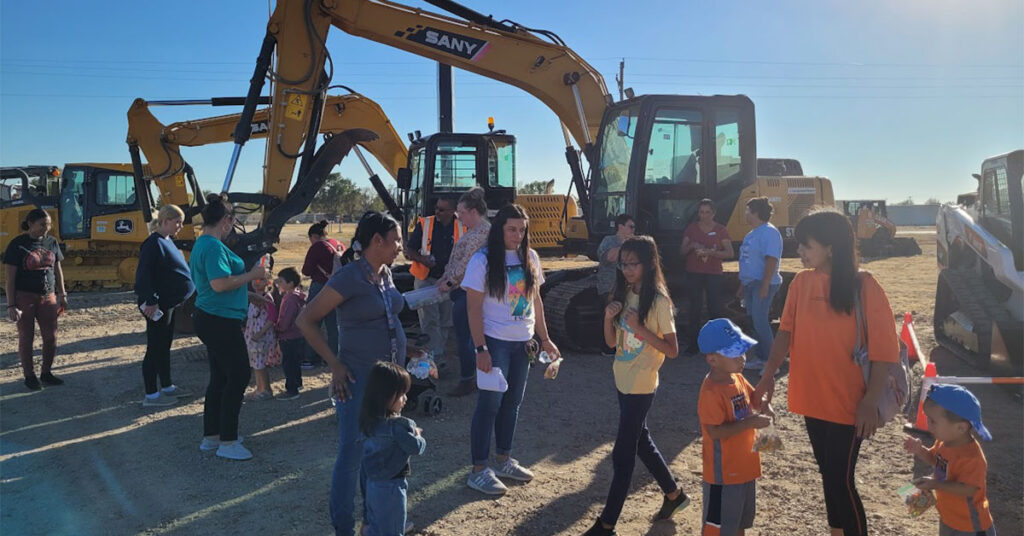 Our most influential partnership started in 2022 with VLP: an EquipmentShare Company and general manager Dino Garcia. He held a KCSL parent meeting on location in October 2022. Parents and children were able to get an up-close look inside equipment ranging from standard dump trucks to large farm equipment.
"I went to high school with Dino," recalls Karla Torres, Head Start parent. "He has always been driven to support the kids. It was so impactful watching him and his team interact with the kids, helping them explore the different pieces of equipment and learn about their different functions."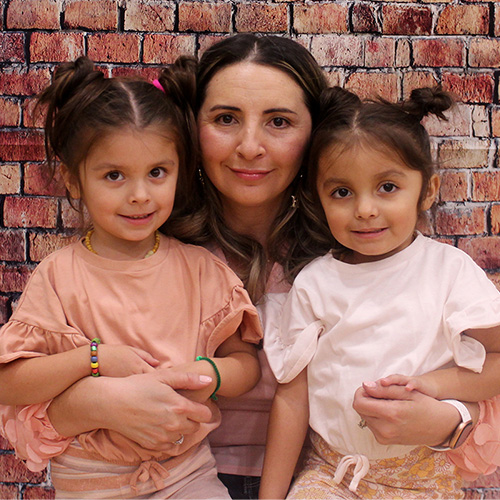 After the event, Garcia decided to join KCSL's Community Leadership and Development Council in Garden City. Since joining the council, he has volunteered for KCSL at community events, recruited families for the program and applicants for vacant positions, donated prizes for various events and sponsored staff appreciation events for Garden City, Liberal and Ulysses staff. Becoming a Head Start Hero was a natural progression for Garcia. His involvement has grown to impact the children, families and community around him in a positive way. Learn more about Garcia and his involvement with KCSL here.
KCSL is excited to find new and innovative ways to connect our families to their community. Our goal is to plan regular opportunities for our parents to network and introduce families to local businesses and events. It's important for them to bond with other Head Start families as well as others in the community to help our parents develop a stronger sense of connection with each other. This strong community connection ultimately improves the lives of families.
"Our programs rely heavily on the support of our community and volunteers," said KCSL Head Start Development Manager Cecilia Douglass. "Not only does it add quality connections and experiences for our families and children, but it also shows the national Office of Head Start that our programs aren't just needed, they're wanted and widely supported."
There are many ways to become a Head Start Hero! For more information, contact Cecilia Douglass at cdouglass@kcsl.org or 620-276-3232 ext. 1101.
Special Thanks to Our Head Start Heroes:
Conestoga Energy Partners
Seaboard Foods
VLP an EquipmentShare Company
Golden Plains Credit Union
Kansas Dairy Development
Wheatland Electric Cooperative
Valley State Bank
American Warrior, Inc.
ACRF Management Services
Mary Street IceHouse
Re/MAX One
The Dyer Group, Inc. – Allstate
Fry Eye & Associates