Off to Kindergarten They Go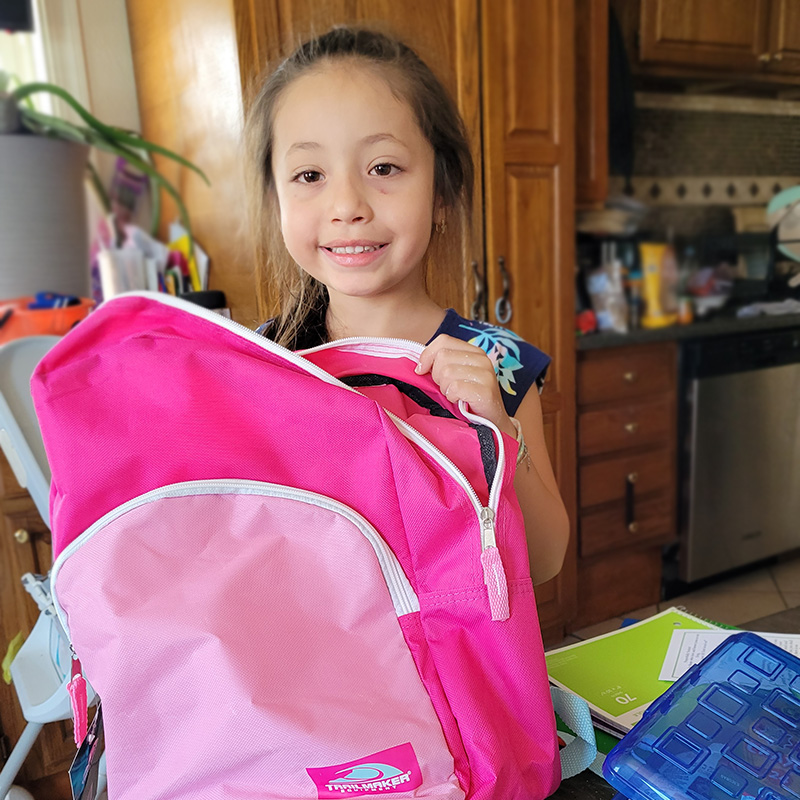 With the help of community volunteers, Kansas Children's Service League (KCSL) sent our 2023 Head Start graduates off to school with kindergarten kits. Backpacks filled with school supplies and essentials were delivered to 120 graduates. These kindergarten kits served as a care package to support these new kindergarteners. When children graduate from our Head Start program, we're confident they're starting their education off on the right foot. And now with these generous kits, our little graduates also have the right supplies to stay focused and be successful students. We're so proud of our Head Start kids and look forward to seeing how they grow and learn for years to come!
Backpacks and supplies were generously donated by The Dyer Group, Inc – Allstate, Eric Keller, IdeaTek, and Plymell Union Church. Kindergarten kits were assembled by KCSL staff, board member Brittany Martin and Plymel Union Church volunteers. John Ross Catering also provided food for the group while working to assemble the kits. KCSL is thankful for our community partners and volunteers who help us protect and promote the well-being of children. We appreciate your dedication and the good that you do!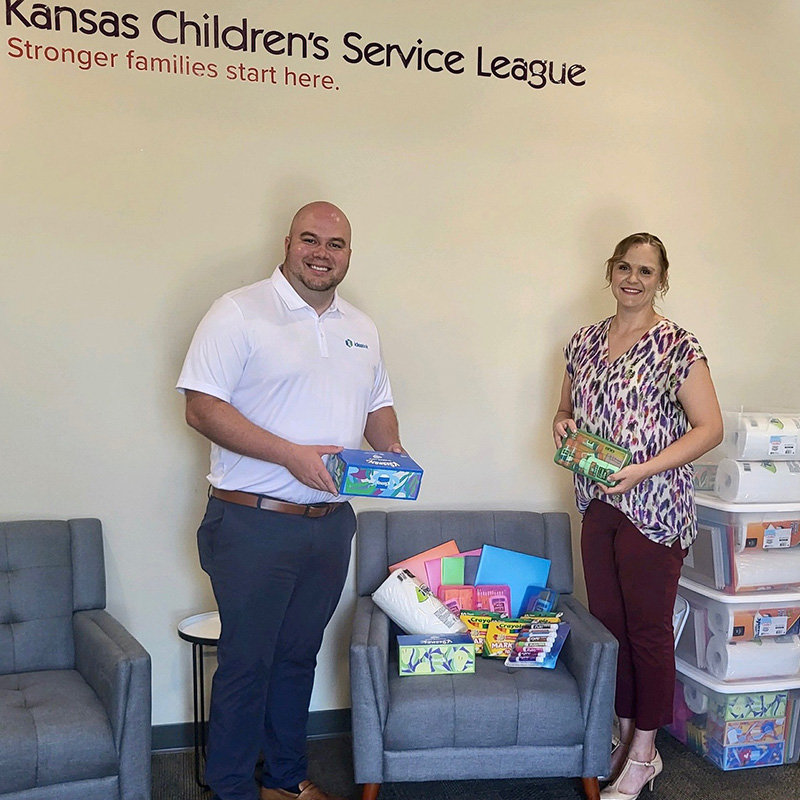 Additional Backpacks from Faith's Friends
Another community contribution came from the nonprofit organization, Faith's Friends, that raises awareness for pregnancy and infant loss in honor of Faith Nellie Ulrich. Faith's Friends donated an additional 40 backpacks with school supplies to our early education children. Having access to necessary supplies will help these children begin their educational journey.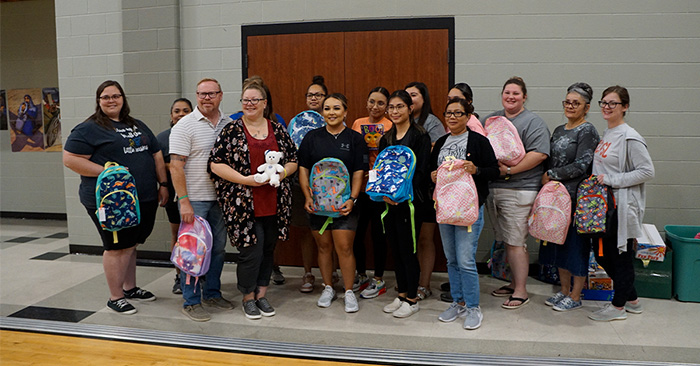 Prevention in Partnership
Prevention in partnership means working together as a community to help build stronger families. Partnerships help make our school readiness programs successful. Individual volunteers and corporate partners alike help us protect and promote the well-being of children and the families we serve. To become a Head Start Hero, contact Cecilia Douglass at cdouglass@kcsl.org or 620-276-3232 ext. 1101.
Bright futures get a Head Start here
KCSL's Head Start and Early Head Start programs offer comprehensive childcare and early childhood education for children ages 0-4. These programs are designed to establish lifelong learning foundations and engage families in children's learning. Follow the link below to learn more or to submit an application.