Each year, KCSL acknowledges friends and partners who have gone above and beyond to make Kansas communities a better place for families. Our Hall of Fame Awards recognize individuals for helping ensure healthy outcomes for children through positive experiences. Here are this year's awardees.
Board Leadership
Tom Krebs
The KCSL Board Leadership award goes to a board member, past or present, who has provided long-term service and made a significant impact on the agency's ability to serve children and families.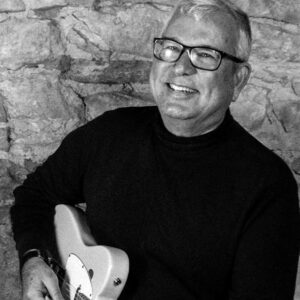 Tom Krebs joined KCSL's Board of Directors in 2008. He agreed to be a board member due to his previous board membership with the Shawnee County Family Resource Center, which transitioned to KCSL in January 2009. In Tom's professional career, he worked with the Kansas Association of School Boards and served as their lobbyist. His connections and understanding of the legislative process were beneficial to KCSL. He paid special attention to our legislative agenda and spoke often with legislators about the importance of the work KCSL has done. Tom always asked for more pinwheel lapel pins! He always wore one and utilized it as an opportunity to begin a conversation. So many people asked about the lapel pin. He would explain what it represented and then would give his pin to the person who asked about it. Most recently, Tom represented KCSL with the Kansas First Learning Alliance. He advocated fiercely for KCSL to be involved in this alliance of public-school educators. He believed in the connection of early learning and the impact positive childhood experiences have on K-12 education. Last year, Tom once again kept KCSL and the families we serve in the forefront. Through his volunteer work with the Topeka Zoo, Tom secured a new partnership allowing 41 families to receive a complimentary one-year family membership.
Sadly, Tom passed away in February. He was a respected volunteer, supporter and friend whose legacy lives on indefinitely.
Hilda Dyer Staff Achievement – Pat Lair
KCSL recognizes a staff member, current or former, who through their service has made a lasting mark on the agency. The Staff Achievement award is named in honor of past KCSL employee Hilda Dyer, who during her 39 years of work for the agency extended herself far beyond her job description. Through her involvement with almost 15,000 adoptions, she earned the right to refer to the adoptees as "my children." Hilda Dyer passed away in 2001 at the age of 101. She was buried in Topeka's Mount Hope Cemetery next to our medically fragile children who died during KCSL's early years.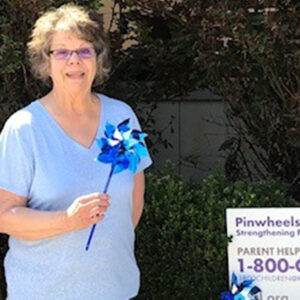 Pat Lair has left an indelible mark on KCSL. There are so many ways to describe how outstanding Pat is and how dedicated she was to her team and families she served. If you asked any of them 'how has Pat helped you,' you would need a comfy chair, a snack and at least an hour.
Pat retired from KCSL last December after working in the Pittsburg office as a family support specialist for 4 years. What really stands out to her colleagues is how understanding and non-judgmental Pat is. She has an uncanny ability see the strengths and potential in every person she encounters, even when they cannot see it themselves. Pat always listened attentively when people spoke and responded to all questions with intelligence and care. She has an immeasurable amount of patience and an abundant amount of empathy for everyone.
Always setting a high standard for herself, Pat never stopped trying to do better or learn more to help her families. She was relentless when it came to helping families achieve their goals. If she encountered an obstacle in her work, she never gave up. She would problem solve and produce creative solutions so success was seen, heard, and felt.
As her former supervisor Lindsay Restivo reflected on Pat's dedication and kindness, she said, "We always talked about quality not quantity… our staff and the families we serve were fortunate to get the best quality from Pat during her time with us at KCSL."
Parent Achievement – Junior Dominguez
A new addition to our Hall of Fame Awards, KCSL has created this award category to recognize a parent who has demonstrated leadership and become an exemplary role model to help other families thrive. This individual has successfully advocated for children and family initiatives, parent engagement and healthy, safe home environments.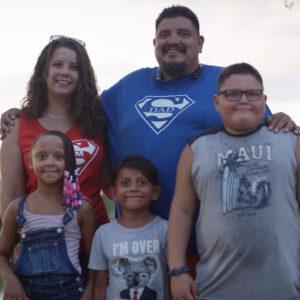 Baldomero "Junior" Dominguez has been involved in KCSL's fatherhood program since 2017. Junior's life before working with KCSL was difficult. He was an alcoholic, addicted to drugs and violent. His son was removed from the home, and Junior was on probation. He was clearly on a path that would lead back to jail. To help him turn his life around, he was referred to our dad support group. It only took one session for Junior to decide to change his life. His dedication to the curriculum resulted in Junior taking proactive steps to better his life and the lives of his family. He quickly helped recruit others to be part of the group and passed out flyers across Wichita.
Junior has presented each year at our Parent Leadership Conference and received outstanding evaluations showing the impact his story had on others. He became part of the statewide Parent Leadership Advisory Council and has attended the Governor's annual proclamation signing for Parent Leadership Month. Junior has also met with state legislators about the importance of fatherhood work, child abuse prevention and early childhood programs. Last year, Junior joined KCSL on the Thriving Families, Safer Children initiative, the first national and state partnership to redesign child welfare into a child and family well-being system. He also was selected to be a parent representative on the Prevent Child Abuse America team for Persons with Lived Experience.
Junior has worked to build positive relationships with his children and gained an understanding of how to effectively discipline them. This, along with him remaining drug and alcohol free, helped him regain custody of his son. He maintains healthy familial relationships in a violence-free and drug-free home. Junior got married last September and recently got his brother's family involved with KCSL as well.

Distinguished Service to Kansas Children – Dorthy Stuckey-Halley

KCSL's most prestigious honor, the Distinguished Service to Kansas Children Award is presented to a person or an organization that has done exemplary work for Kansas children with a lasting impact.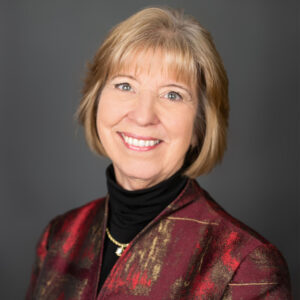 Dorthy has collaborated with victims and advocated on their behalf for over 30 years. She started her career as the executive director of Safehouse, a domestic and sexual violence center. She has also been a member of the Kansas Crime Victim Compensation Board, past president of the Kansas chapter of the National Association of Social Workers, the Kansas Coalition Against Sexual and Domestic Violence, and the Kansas Organization for Victim Assistance. She is also the co-founder of the Family Peace Initiative. Dorthy became director of the Victims' Services Division for the Office of the Kansas Attorney General in 2007 and served in this role until when she retired in April 2020. In her time with the Attorney General's office, she was instrumental in expanding and improving initiatives for both child and adult victims of crime.
Dorthy has been recognized in our state and nationally as being an expert in domestic violence intervention. She has traveled the country providing professional training to more than 30,000 professionals on topics regarding victimization. She has served as an expert witness in many domestic violence and sexual assault cases in Kansas courts. Her development of a motivation typology for those who batter has opened the door to a new understanding for judges, prosecutors, law enforcement officers, advocates, child welfare workers, social workers, and others about the root causes of domestic violence while expanding the Adverse Childhood Experiences conversation.
Dorthy is known as a humble mentor and teacher to many and is quick to praise the work of others rather than herself. One of her favorite quotes comes from President Harry S. Truman, "It is amazing what you can accomplish if you do not care who gets the credit." Dorthy is a champion in her work with domestic violence, human trafficking, Adverse Childhood Experiences, and so much more. She has succeeded at making a significant impact in not only the lives of adults, children, and families who have been experienced unimaginable circumstances, but also in impacting the response systems to those individuals in ways that will support many more beyond her direct service. While she does have an impressive career, it is Dorthy's heart for victims that truly makes her worthy of this honor. Her attention to victims and survivors' needs, whether working quietly one on one, or advocating at the state and national level, never falters. She is a tireless advocate for social justice. She is a steady voice of hope. Dorthy is the epitome of what it means to bring forth the best in others.